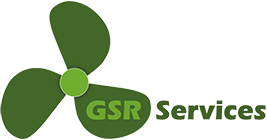 GSR Services GmbH
Auf dem Brink 1
21394 Suedergellersen
Represented by business executive
Henning Grammann
Contact
Phone: +49 (0)4135 31789 – 50
Mobile: +49 (0)172 4286861
Fax: +49 (0)4135 31789 – 62
Email: info@gsr-services.com
Incorporation
Entries in the commercial register
Register number: HRB 205199
Registration court: District Court of Lüneburg
Sales tax identification number according to § 27a sales tax law: DE296657182
sales tax identification number of the sales tax organ carrier: DE225274813
Public liability insurance
Allianz Insurance Corporation
Queen Street 28
80802 Munich
Phone: +49 89 3800-0
Email: info@allianz.de
Area of ​​validity of the insurance: Germany
Information on online dispute settlement
In accordance with Directive 2013/11/EU, the EU Commission provides a platform for online dispute resolution ("OS platform"). Consumers have the option of receiving free assistance via the OS platform for filing a consumer complaint about an online purchase contract or online service contract, as well as information about the procedures at the consumer arbitration boards in the European Union. The OS platform can be reached via the following link: http://ec.europa.eu/consumers/odr.
Liability for content
As a service provider, we are responsible for our own content on these pages according to Section 7 Paragraph 1 of the German Telemedia Act (TMG). According to §§ 8 to 10 TMG, however, we as a service provider are not obliged to monitor transmitted or stored third-party information or to investigate circumstances that indicate illegal activity. Obligations to remove or block the use of information according to general laws remain unaffected. However, liability in this regard is only possible from the point in time at which knowledge of a specific infringement of the law is known. As soon as we become aware of any violations of the law, we will remove this content immediately.
Liability for links
Our offer may contain links to external websites of third parties over whose content we have no influence. Therefore we cannot assume any liability for this external content. The respective provider or operator of the pages is always responsible for the content of the linked pages. The linked pages were checked for possible legal violations at the time of linking. Illegal content was not recognizable at the time of linking. However, a permanent control of the content of the linked pages is not reasonable without concrete evidence of an infringement. As soon as we become aware of legal violations, we will remove such links immediately.
Copyright
The content and works created by us on these pages are subject to German copyright law. The duplication, processing, distribution and any kind of use outside the limits of copyright require the written consent of the respective author or creator. Downloads and copies of our pages are only permitted for private, non-commercial use. Insofar as the content on these pages was not created by us, the copyrights of third parties are observed. In particular contents of third parties are marked as such. Should you nevertheless become aware of a copyright infringement, we ask that you inform us accordingly. As soon as we become aware of legal violations, we will remove such content immediately.
Gallery
Photos on this website are from the following authors: GSR Services GmbH, Jörg Bode
Technical implementation: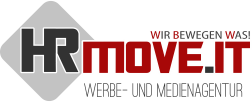 Advertising and media agency
HRmove.it Ltd
Middle street 7
37603 Holzminden
Tel. 0 55 31 / 99 05 160
www.fullservice-werbung.de